PLATEU II - dinning table
PLATEU II - dinning table
Luxury dining table PLATEAU II. It is a symbolic comparison of one of the largest monuments in the North American western country in Arizona. The manufacturer BRABBU used a massive black lacquered walnut wood, which he incorporated with a finer shade of walnut veneer wood, in the manual production of the funnel base. The whole individuality of the table is made of brass, which is on the edges of the base plate and the base
more information
---
Request a product price and we will be happy to advise you on your specific product requirements.
The natural color combinations and unique shapes are suitable for dining areas, guest rooms, but ideally also for common rooms, companies, restaurants, guest houses or hotels.
Waiting time is 3-8 weeks
Table PLATEAU II. is very easy to combine with sitting in a variety of BRABBU palettes.
Material
Table Top: Hammered aged brass matte. Walnut root veneer matte.
Base: Black lacquered matte
Color
It features a top in walnut root veneer with a matte varnish and details in matte hammered brushed aged brass, adding a special touch. The base is in matte black lacquer, making it an intriguing dining furniture piece.
Size
Approximately
Diameter 160 cm | 62,99"
Height 78 cm | 30,70
Weight
Approximately
0,000kg
Care
The table is not suitable for exposure in severe weather, cleaning with aggressive cleaning agents is not recommended. Natural materials are suitable for maintenance. It is recommended to use waterproof pads under the glass.
Made in
Country: Portugal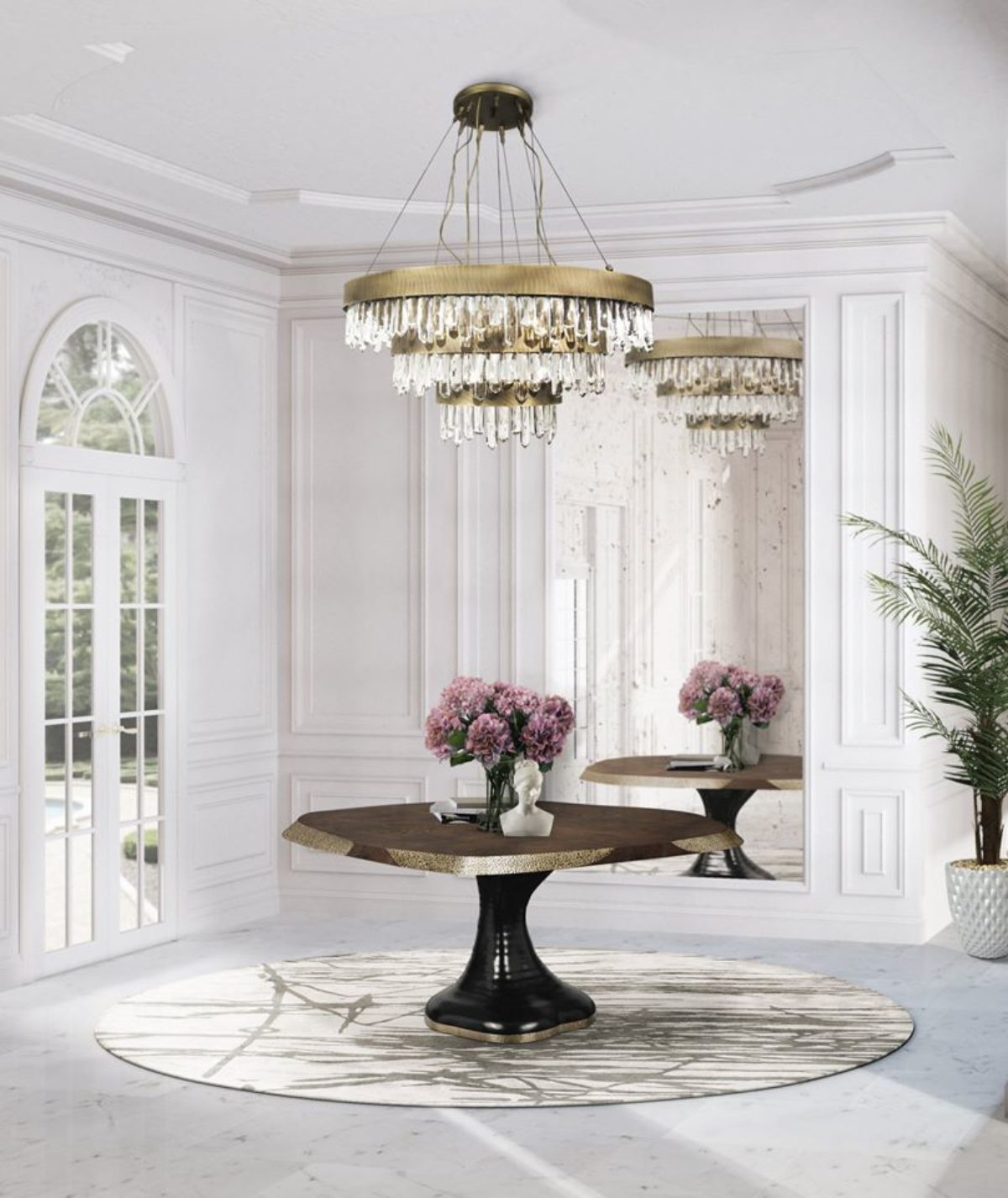 Products from the same category
Handmade luxury products with premium quality and style
Free post-warranty service for 1 year
We are cooperating with designers all around the Europe
Special gift to you from us for every purchase