KOI - dinning table
Luxury oval dining table KOI, presented by designers BRABBU as another elegant modern piece of furniture with the symbolism of Japanese carp, which inspired them in other parts of the furniture, which is very tasteful and ideally combinable.
more information
---
Request a product price and we will be happy to advise you on your specific product requirements.
Its hand-made brass pedestal in the shape of the supine is decorated with a massive translucent acrylic plate, which acts on the edges like ice breaks. This combination of materials and its shape will enhance both home space and common rooms,
Waiting time is 3-8 weeks.
Our customers liked the table for a luxurious modern look and excellent maintenance.
Material
Tabletop in acrylic, base in aged brass.
Color
Featuring a base in aged brass and a top in acrylic, this rectangular dining table will add refined elegance to any dining room design.

Size
Approximately
Width 130 cm | 51,18"
Depth 130 cm | 51,18"
Height 75 cm | 29,53
Weight
Approximately
0,000kg
Care
The table is not suitable for exposure in severe weather, cleaning with aggressive cleaning agents is not recommended. Natural materials are suitable for maintenance.
Made in
Country: Portugal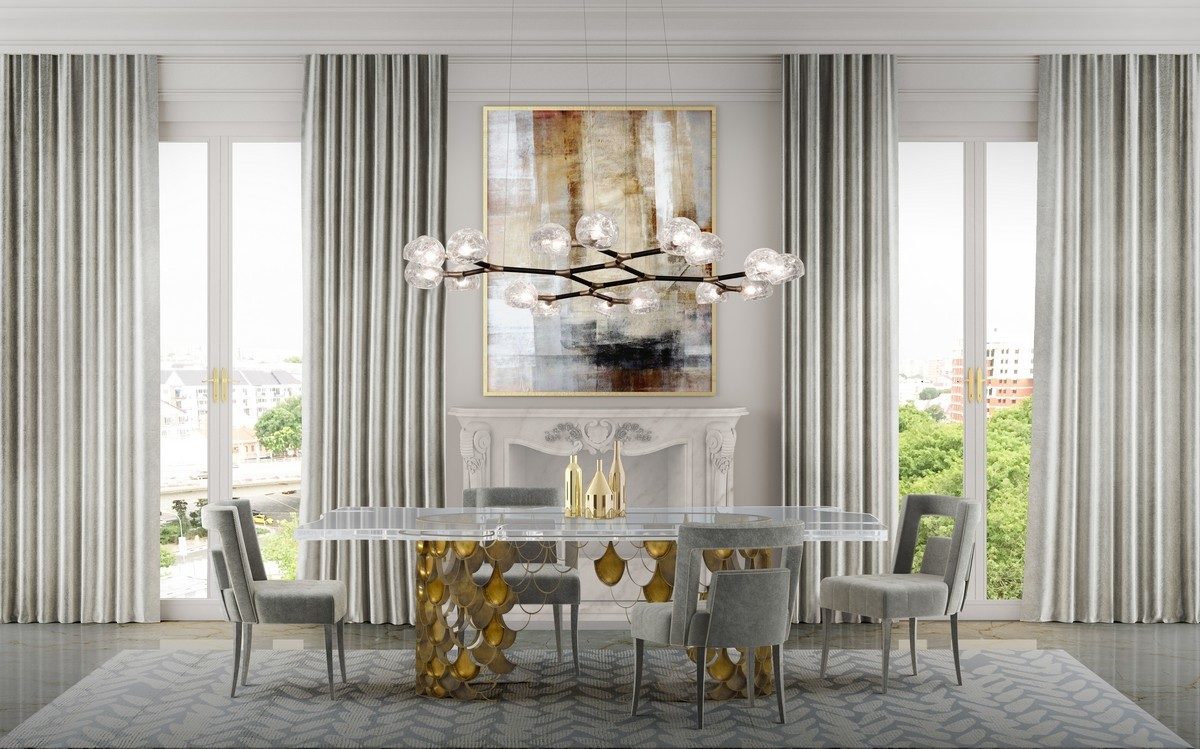 Products from the same category
Handmade luxury products with premium quality and style
Free post-warranty service for 1 year
We are cooperating with designers all around the Europe
Special gift to you from us for every purchase