APIS II - dinning table
Luxury dining table APIS II is the second variant of the dining table APIS I. Already in the name reveals the Latin word quite. Wonderfully the two natural components from which the table is made together perfectly harmonize and induce the atmosphere of nature in the interior.
more information
---
Request a product price and we will be happy to advise you on your specific product requirements.
The base of the table in a round shape is made of matt brass, which by its manual processing provides space for a board of high-quality stained oak wood. The uneven shape of the abbot indicates the quality of the material and the handwork.
This combination of materials and its shape will enhance the domestic space, but also the common rooms, the company, restaurant or hotel rooms or lobby. For example, a lamp, a flower pot or a marble statue can be placed on the table.
Waiting time is 3-8 weeks.
Our customers liked the table for a luxurious modern look and excellent maintenance.
Material
Tabletop in stained oak with brass details, base in matte brass.
Color
It features a large tabletop in stained oak with brass details and a base in matte brass.
Size
Approximately
Width 300 cm |118,11"
Depth 300 cm | 118,11"
Height 77 cm | 30,31"
Weight
Approximately
0,000kg
Care
The table is not suitable for exposure in severe weather, cleaning with aggressive cleaning agents is not recommended. Natural materials are suitable for maintenance.
Made in
Country: Portugal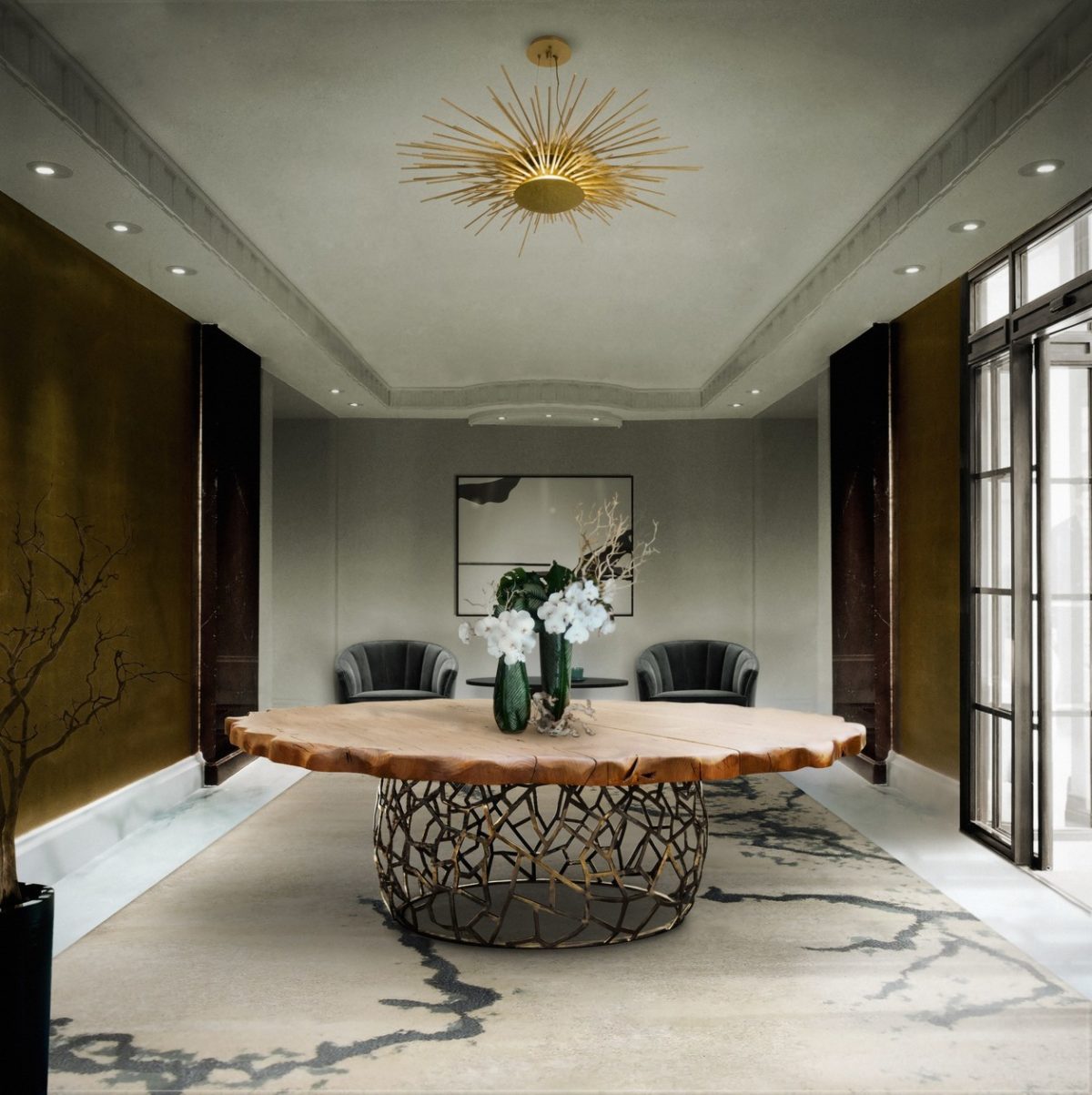 Products from the same category
Handmade luxury products with premium quality and style
Free post-warranty service for 1 year
We are cooperating with designers all around the Europe
Special gift to you from us for every purchase