LURAY classic - side table
LURAY classic - side table
Luxurious two-piece stool LURAY, inspired by designers BRABBU based on a beautiful cave drip cave in Virginia, USA. Just as the cave offers interlocking stalactite formations, so does the LURAY table. Nature is first materialized in each handmade piece and becomes a unique one.
more information
---
Request a product price and we will be happy to advise you on your specific product requirements.
Two parts of modern stool chairs fit nicely into each other and their very decent mother miles of the recipient of harmonization. Both chairs were formed from the founding three elongated brass support legs. One lower, but wider, was occupied by a chair covered with a shiny wooden veneer of rosewood and the other higher, but the narrow part of the chair was covered with bronze matt glass. Table LURAY is your variable, ideal for home interior, ordinary worker, workplace, guest rooms, hallway, but also ideal for common rooms, companies, restaurants, boarding houses or hotels.
Waiting time is 3-8 weeks
Material
Structure in polished casted matte brass.
Tabletop 1 in glossy palisander wood veneer.
Tabletop 2 in bronze glass.
Color
Featuring a structure in aged brass and tabletops in glossy palisander veneer and bronze glass.
Size
Approximately

Width 73 cm | 28,70"
Depth 53 cm | 20,90"
Height 58,5 cm | 23,00"
Weight
Approximately
0,000kg
Care
The side table is not suitable for exposure in difficult weather, cleaning with aggressive cleaning agents is not recommended. Natural materials are suitable for maintenance. We recommend placing waterproof pads or table cloths when laying glasses.
Made in
Country: Portugal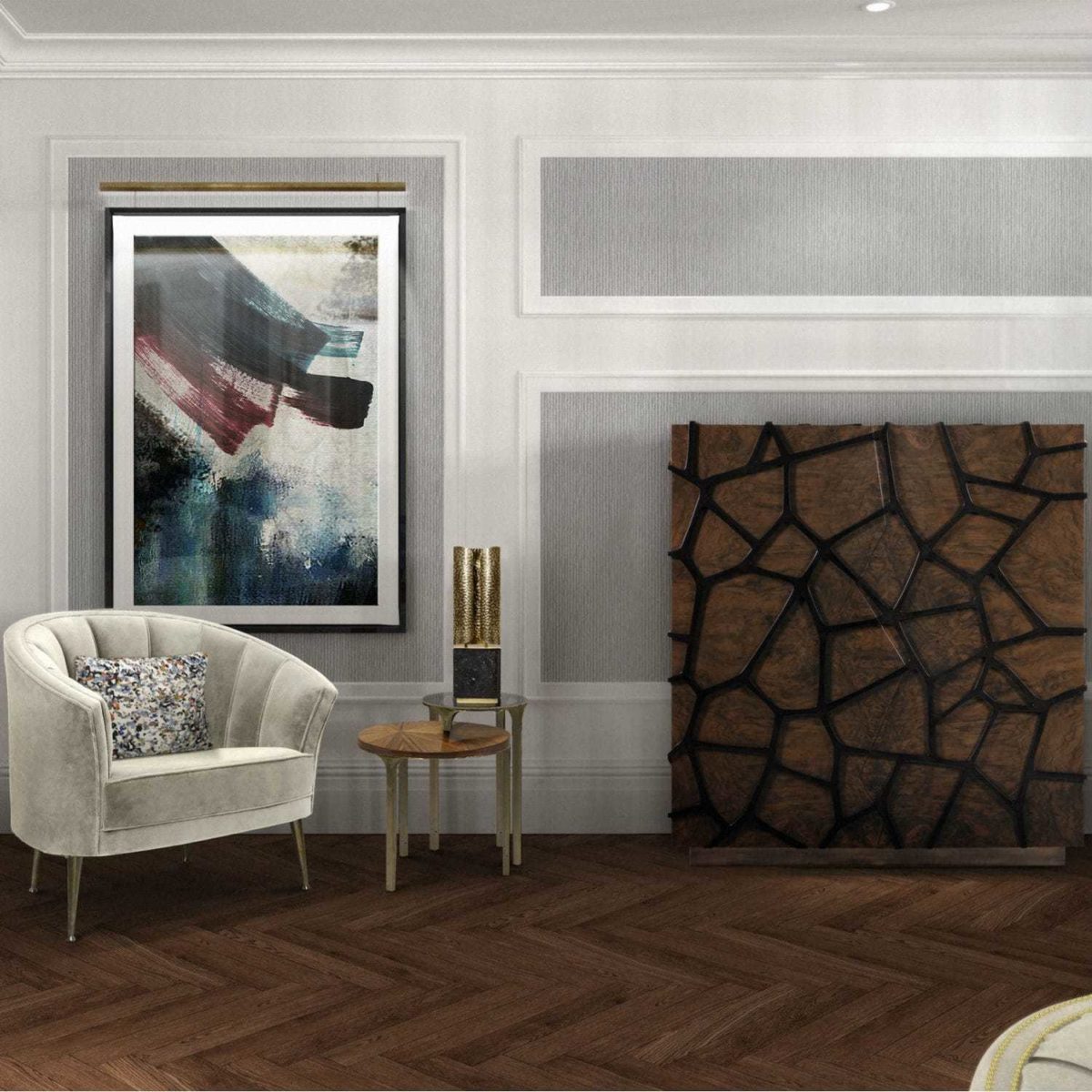 Products from the same category
Handmade luxury products with premium quality and style
Free post-warranty service for 1 year
We are cooperating with designers all around the Europe
Special gift to you from us for every purchase