Looking for Christmas gifts? Get inspired by our gifts we have prepared for our families.
Looking for Christmas gifts? Get inspired by our gifts we have prepared for our families.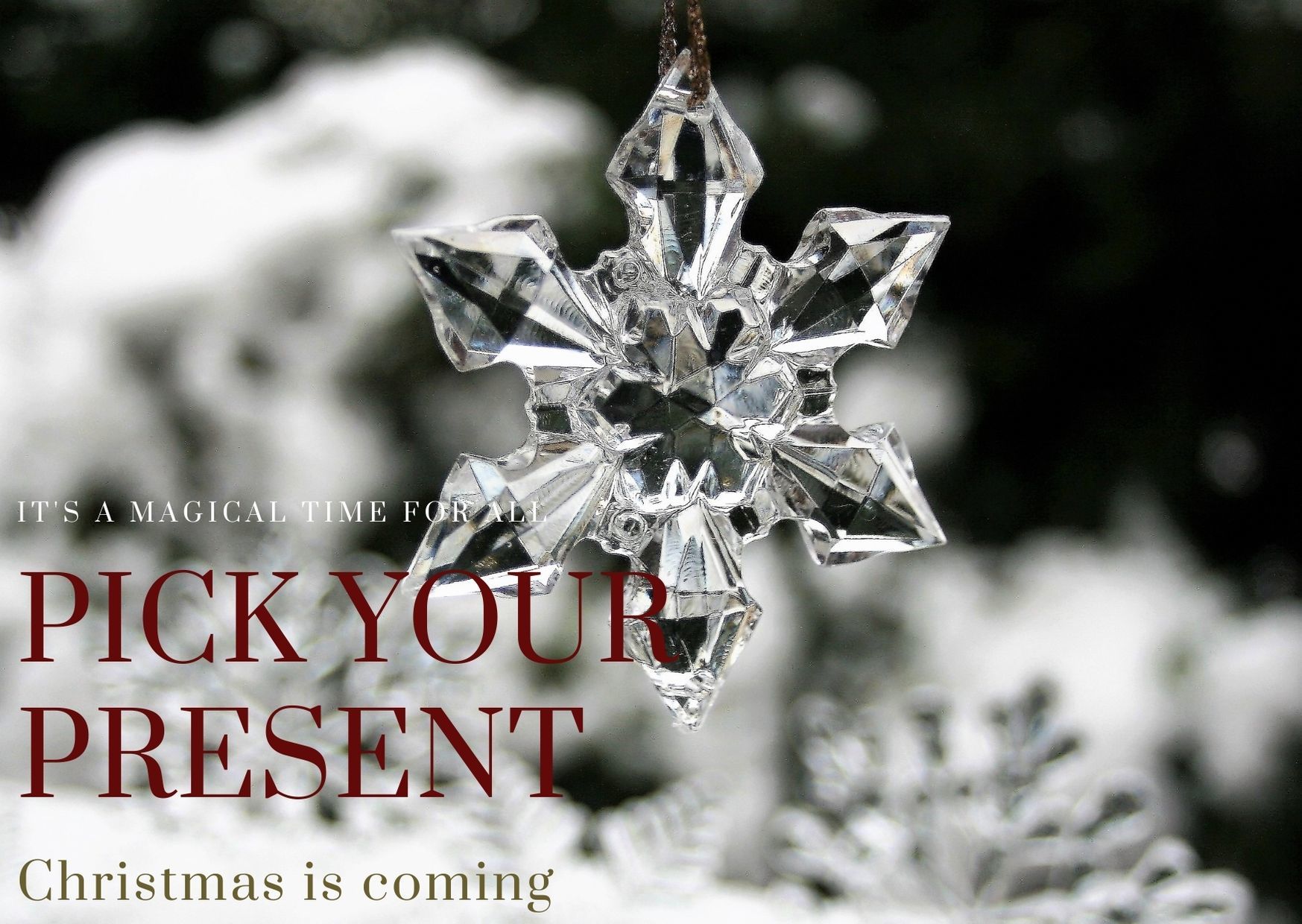 We have chosen personal and original gifts for our families.
Since our families are more demanding and they are not too pleased with the gift basket with cosmetics, we followed the Christmas gift planner from Alexander & Marcus.
1. Make a list of people you want to give Christmas presents.
2. Write down their favorite colors, scents, or fabrics that you captured during the year and that they like. If you don't know, go according to what you like. You will never do anything wrong with this.
3. What is your gift budget? You can write a different budget for each person.
4. The date by which the gifts should be with you.
5. We recommend: Write a dedicated dedication to each gift. A few kind words will please everyone.
6. Write us these points 1-4 to martina@alexandermarcus.fr and we will create a free list of unique gifts that we recommend. Include Christmas in the subject.
Europe
Handmade orders

We accept the latest orders, which will be sewn or handmade directly for you as a decoration until 15/12/2020.
So that we can prepare them for you, beautifully pack them and especially deliver them to your address throughout Europe.
In stock orders / Last minute gifts
We also have a type for people who are very busy and buy last minute gifts.
In our warehouse we have a number of beautiful French candles or diffusers or English luxury dishes, which we can deliver to you until 24/12/2020.
If you want a last minute gift for Christmas time, we will ask you to place the last order by December 18, 2020 directly through the e-shop.
Christmas gift box:
We will be happy to wrap your gifts in a Christmas gift package, with each order we will ask you to state who the gift is intended for.
We have a choice:
1. Gift boxes in different colors and sizes with satin ribbon.
2. Gift paper bags with satin ribbon in white.
3. Beautiful golden wrapping paper with satin copper bows.
We wish you a pleasant time with Christmas songs. Click here
FOR PARENTS
We present to you our original gifts with a story. We wrote a small story for each gift. We believe that we inspire you and you will find that the choice for the family does not have to be so boring. Just pay attention to the details.
Every morning, our parents drink herbal lemon tea or strong Italian coffee, to which they have a sweet breakfast.
It's been their morning ritual for many years.
That's why we chose for them a beautiful English set of hand-made deep porcelain made of 22-carat gold with a bird motif and gold decoration. These products are handmade directly by the United Kingdom.
We want our parents to feel like an English queen and a king. In this way, we will diversify their morning ritual with this luxurious set.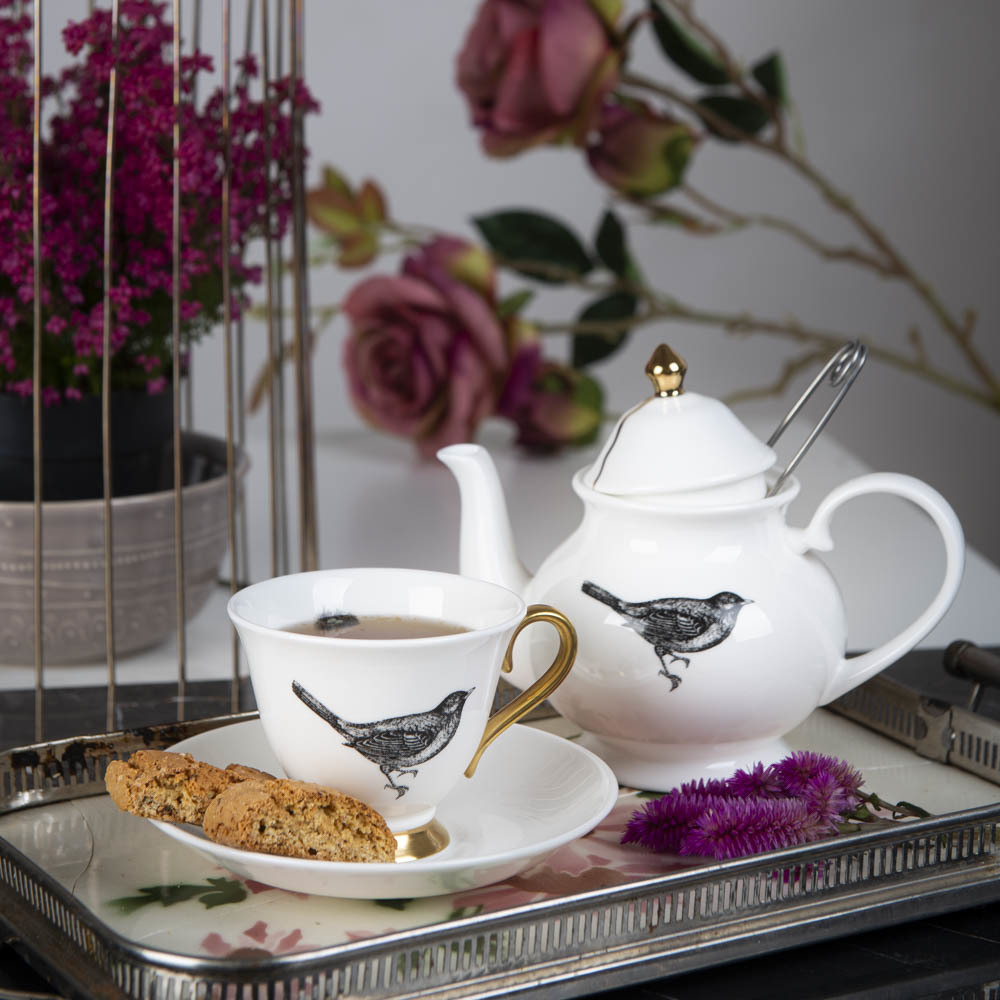 FOR SIBLINGS


Each of our colleagues has at least one brother or sister. They range in age from 12 to 32 years. Even our colleague Anne-Marie has sisters and they are twins.

We have written on a large piece of paper the same activities they perform, I will tell you it was very difficult. But everyone is very different, so we started thinking about what we liked to do when we were younger.
When we were younger, we played a pillow war with our siblings. Do you know the game? We hurried all over the house with huge pillows.
Each of our siblings gets three beautiful hand-sewn pillows with them as a reminder of our joint games and childhood.
We chose the pillow combination according to their favorite colors, which they like to wear. Two pillows will be without a brooch and 1 pillow will be with a silver brooch in the middle.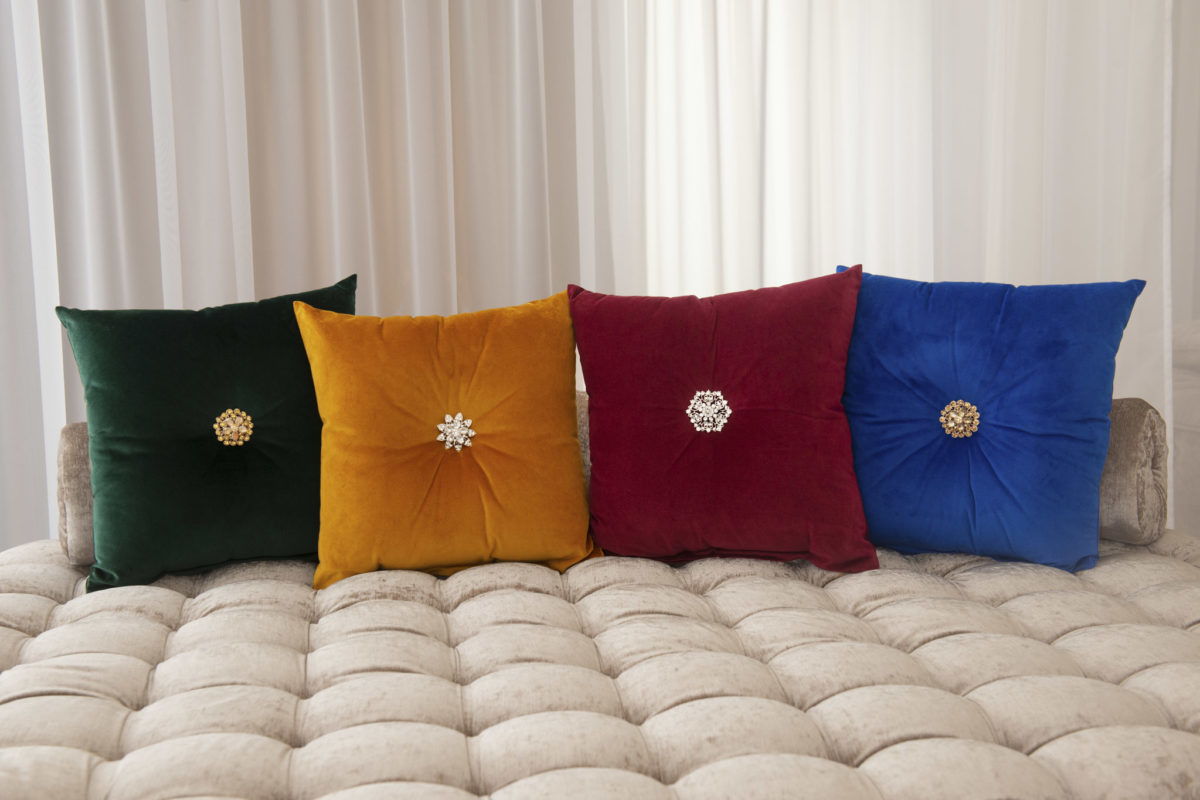 FOR THE WIFE
Our colleagues chose a surprisingly original gift for their wives, it's nothing to clean and even to the kitchen.

As a thank you for caring for the children and the whole family, they want to create a women's corner where they can make up in peace, have a morning and evening routine, or just read a good book.
Our interior designers embarked on four different concepts so that everything could be prepared by Christmas.
Each women's corner will be in a different shade and style and will combine the materials and colors of the chair accordingly.

Our comfortable women's Bourbon Royal armchairs will be added in their "women's corner".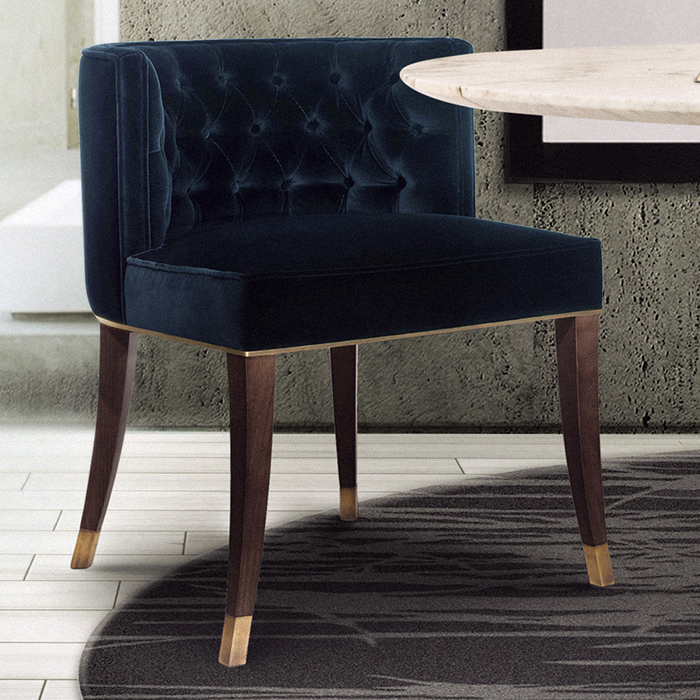 FOR THE HUSBAND
Together with our skilful interior designers, we were inspired by colleagues as a gift for wives.
Our husbands like to meet for quality whiskey and a quality cigar and watch golf.
They have many topics for different debates and are very satisfied.
The problem is that they don't have a bar counter with bar stools where they can display all those beautiful bottles of whiskey.
Each one gets their dream bar counter along with beautiful leather bar stools.
Each of them will get a different bar counter, they will be happy at home.
We agreed with colleagues on 3 designs, in brown with leather, black with marble and the third will be beige with wooden elements.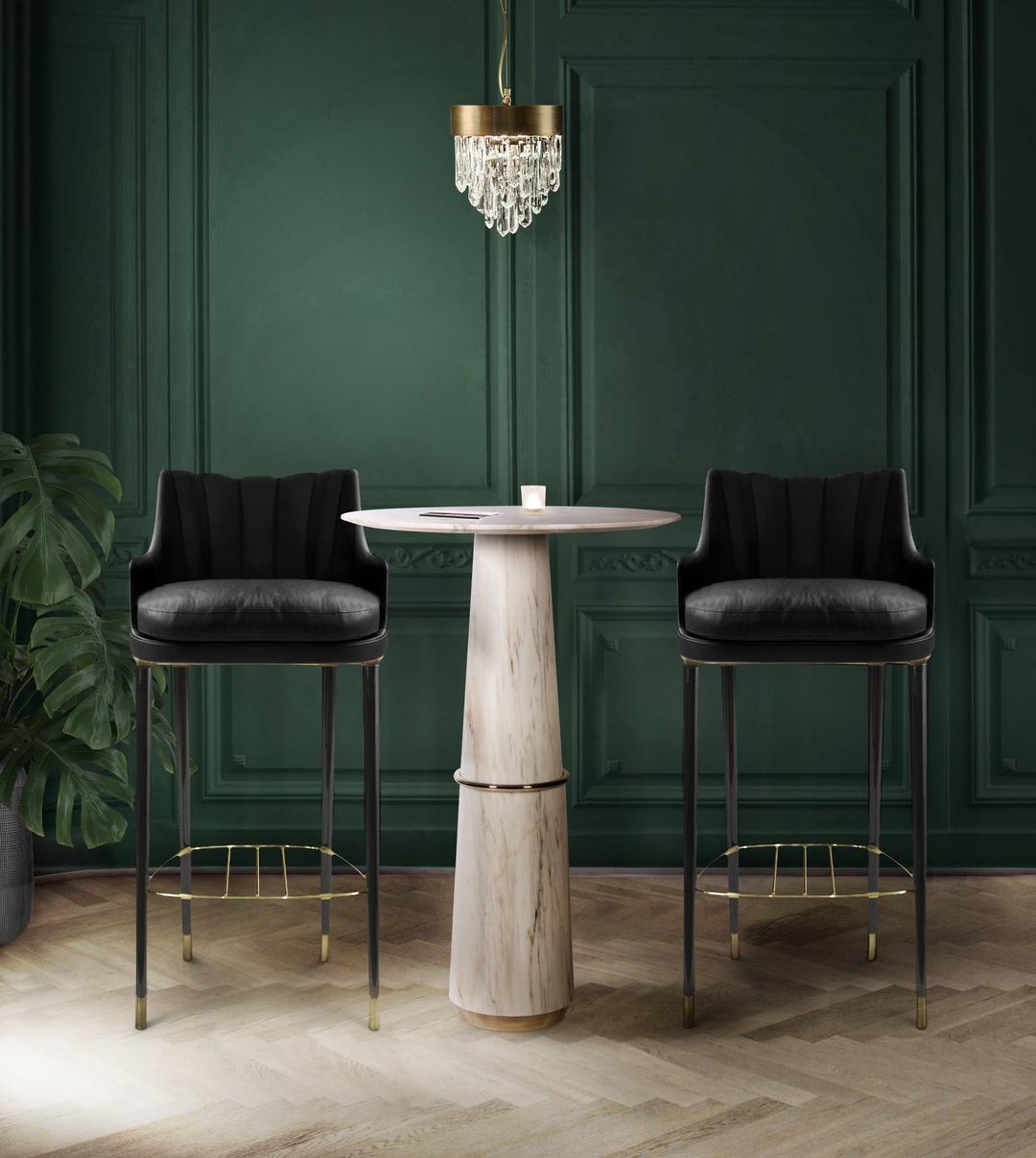 FOR GRANDPARENTS
Our grandparents taught us a lot, for which we are very grateful.
They already have everything they want from material things. But they really deserve to get something original that they don't get from anyone else, but only from us, because they take such good care of us and interest us.
Even though they are older, every Tuesday they turn on their favorite songs on a laptop (not on their beautiful golden turntable) and dance. It's beautiful to see that people can have fun at any age.
Their ballroom dances dance with graceful, slow movements to remember how they danced in their youth at balls or parties.
That's why we had them make a single original piece of Cay mirror in color on request, a gold frame with silver corners with their initials. It will be the only piece in the world in this combination.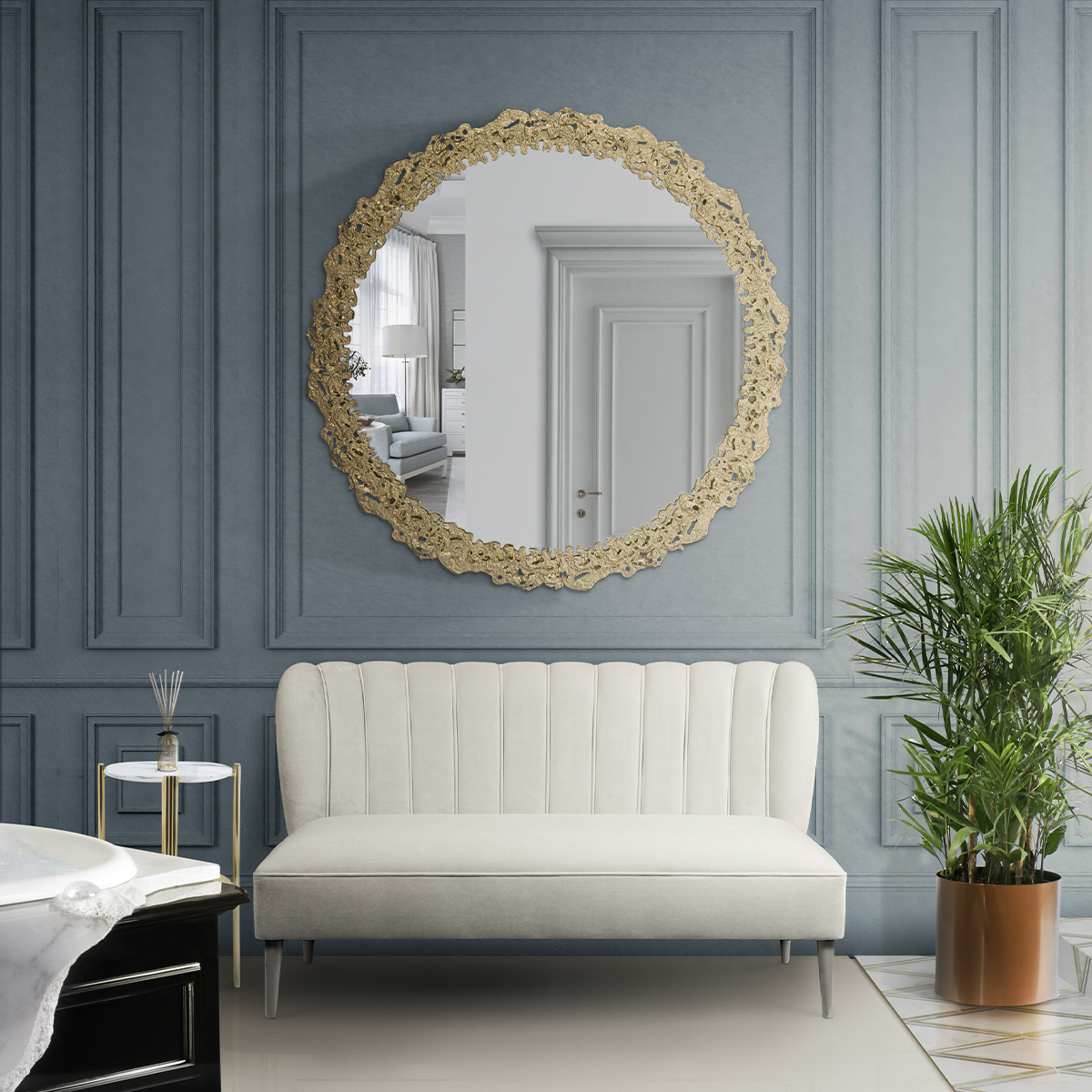 FOR FRIENDS
We were very creative in choosing gifts for friends, we had ceramic ornaments, a lamp or cups in the list.
Finally, we crossed out the whole list and started talking about how we met friends. We laughed a lot, every story was fun.
We agreed that there was a smell at every meeting of our friends.
Whether at an accidental meeting in a restaurant where the smell of pizza could be smelled, at an accidental meeting at work, where coffee smelled, at an accidental meeting at school, where the smell of tenth was smelled at school, at an accidental meeting by the sea, the air smelled by the sea.
That's why we chose our most popular set in a combination of diffuser and candle, with cinnamon and orange scents.
Christmas wrapping
You will receive an original gift with every purchase from us.
Every day we pack the most beautiful orders for you throughout the year, which come daily. Orders are packed and sent to you daily from 8 a.m. to 7 p.m. During December we are here for you from 8 a.m. to 8 p.m.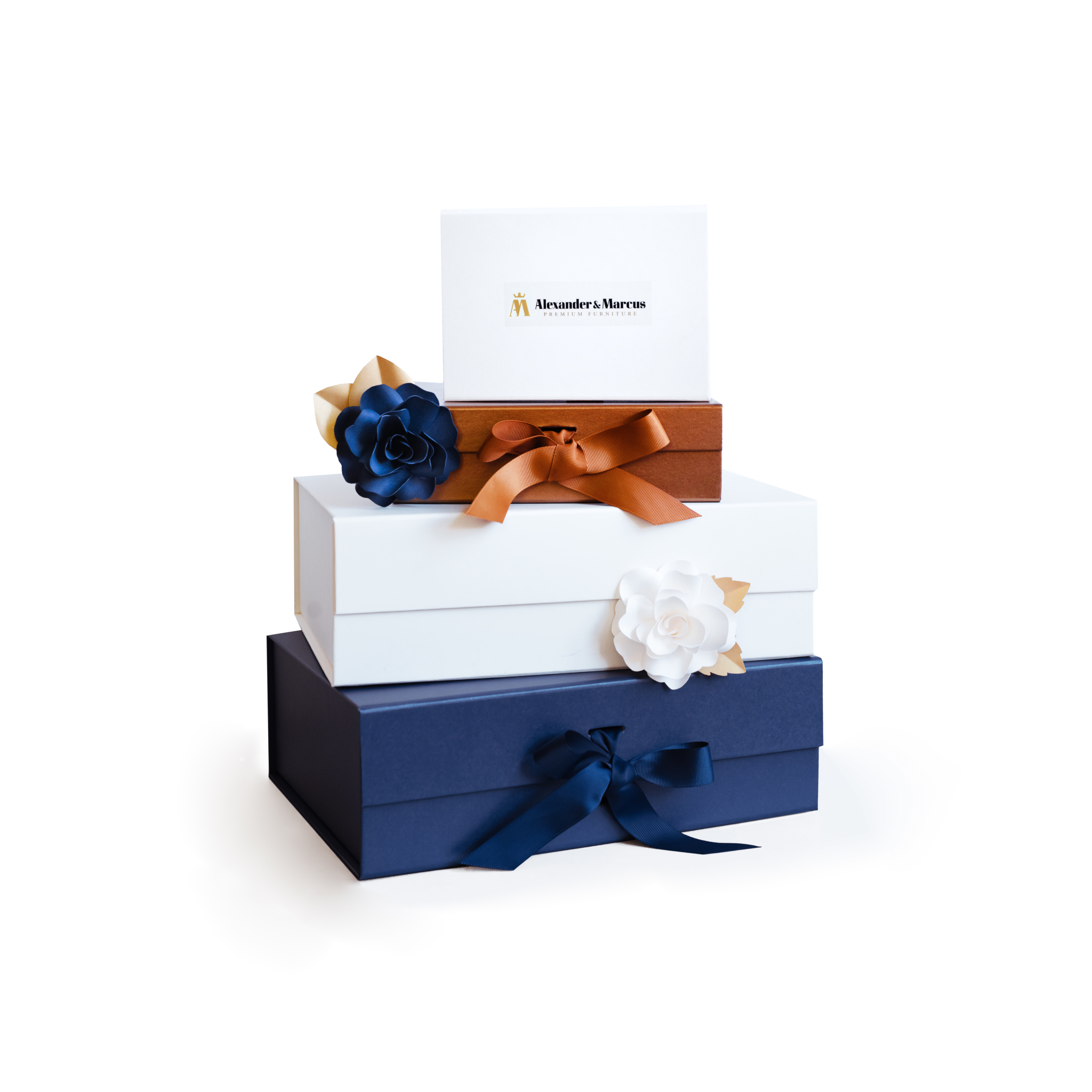 ---
You might also like these