Santorini Pillow
Elegant decorative luxury pillow from high-quality Italian material attracts every look. Its unmistakable elegance and size stand out in every place. This home accessory can be used to decorate your new home furnishings or to beautify your current home. It can also be used as a decoration in public places, hotels, apartments, yachts, airplanes or in garden seats, receptions, waiting rooms in companies. As a gift, it makes people of all ages happy and leaves a beautiful memory.
more information
---
---
In case of interest, the brooch can be exchanged from silver to gold and from gold to silver for a free. Contact our sales department if you are interested.
The cover of the pillow is not replaceable and is filled with a solid fill. In our offer, there are different variants of this interior accessory in a wide range of beautiful materials and brooches.

According to your request, we can also create this product in the children's version or for your pet.
We recommend combining several colors of our luxury pillows to brighten up the place.
Material
Pillow cover: 100% Polyester
Padding: 100% Polyester - hollow fiber
Other jewelry material
Color
Fabric - Egyptian blue color
Brooch - gold
Weight
Approximately 470 g
Size
Approximately 45 x 45 cm
Care
It must not be washed and ironed, we do not recommend lying on it as it is a decorative pillow, not recommended for outdoor use in rain and snow.
Made in
Country: Slovakia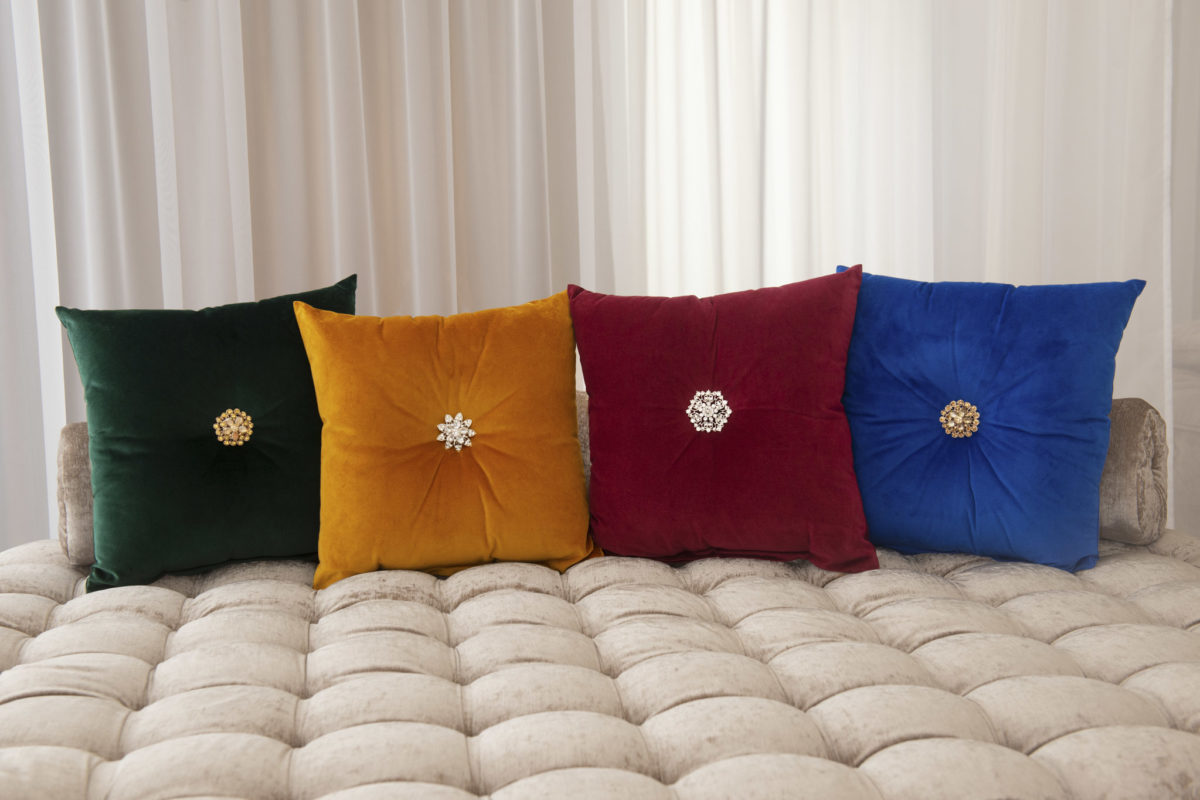 Products from the same category
Handmade luxury products with premium quality and style
Free post-warranty service for 1 year
We are cooperating with designers all around the Europe
Special gift to you from us for every purchase