KAYAN modern - mirror
Luxury round mirror KAYAN, is a fascinating interior accessory BRABBU. Its name is marked by the culture of cayan women, coming from the southern part of the San State, whose neck has always adorned with metal rings. Nature is first materialized in each handmade piece and the unique one.
more information
---
Request a product price and we will be happy to advise you on your specific product requirements.
Round mirror KAYAN, is embedded in the edges of the brass frame in the shape of rods, which are documented and finely refined, leaving a breath of its symbol of the flood. This luxurious all-round mirror illuminates every space and replaces hanging decorations such as paintings.
Material
Structure in aged brushed brass.
Flat mirror.
Color
KAYAN Round Mirror is made of a unique aged brushed brass structure.
Size
Approximately
Width 95 cm | 37,4"
Depth 4 cm | 2,36"
Height 95 cm | 37,4"
Weight
Approximately
0,000kg
Care
The mirror is not suitable for exposure in severe weather, cleaning with aggressive cleaning agents is not recommended. For the maintenance of suitable materials from natural materials. We recommend that you wash the mirror part with water. The mirror should not be placed on unstable and unstable walls.
Made in
Country: Portugal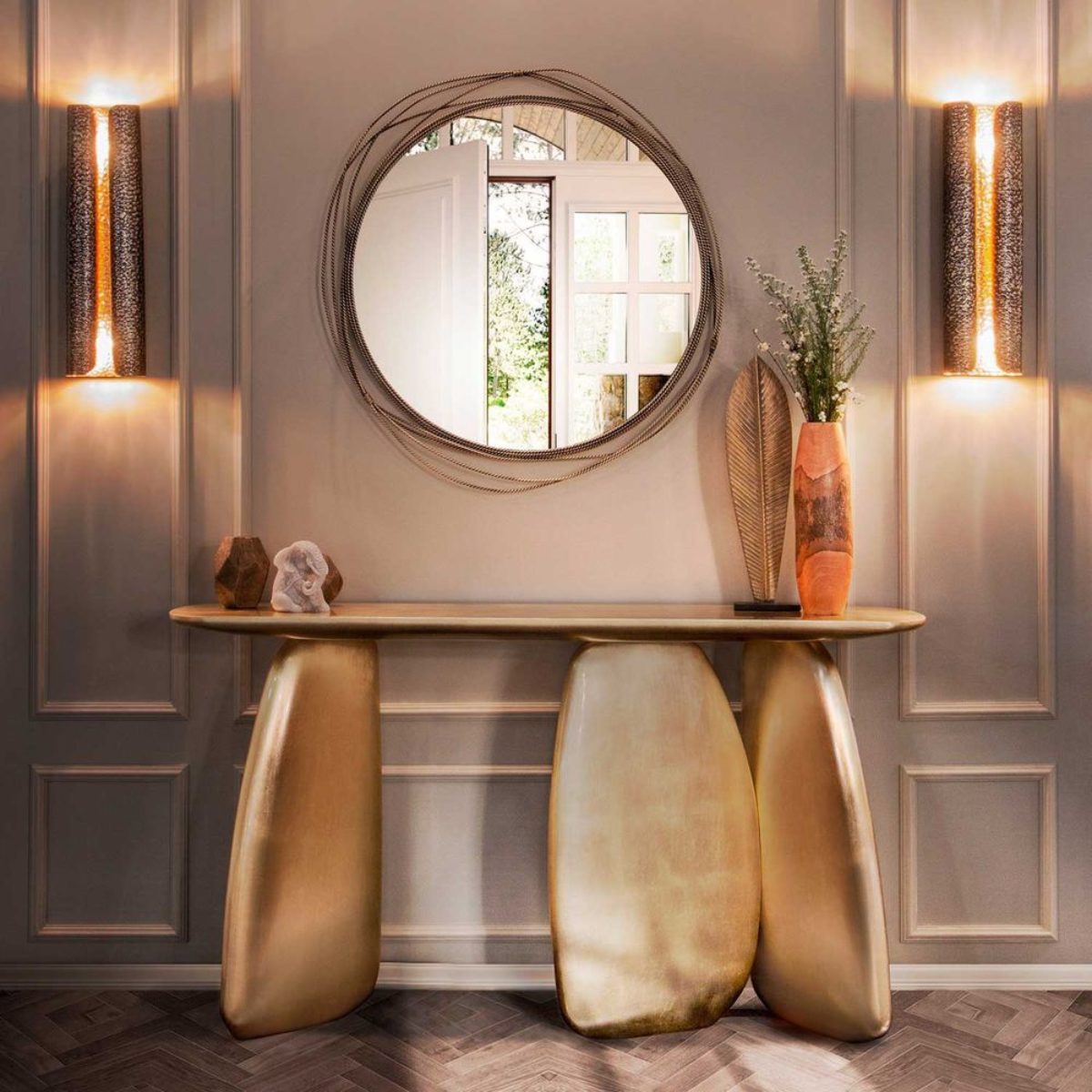 Products from the same category
Handmade luxury products with premium quality and style
Free post-warranty service for 1 year
We are cooperating with designers all around the Europe
Special gift to you from us for every purchase