ARADARA silver - console
Luxury table console ARDARA, in its modern form, shapes the Neolithic period. Nature is first materialized in each handmade piece and becomes a unique one.
more information
---
Request a product price and we will be happy to advise you on your specific product requirements.
The irregular flats form an identical imitation of the Dolmens stone monument.
This hand-made, beautiful interior accessory is available in a variety of colors and materials. Its structure is suitable for home interiors, residents, offices, guest rooms, hallways, but also ideal for restaurants, or hotels.
The product manufacturing takes 3 - 8 weeks.
Material
Structure in silver leaf with gloss varnish.
Color
With a finish in silver leaf with a gloss varnish.
Size
Approximately
Width 160 cm | 63"
Depth 40 cm | 15,75"
Height 90 cm | 35,43"
Weight
Approximately
0,000kg
Care
The console is not suitable for exposure in difficult weather, cleaning with aggressive cleaning agents is not recommended. Natural materials are suitable for maintenance. We recommend placing waterproof pads or table cloths when laying glasses.
Made in
Country: Portugal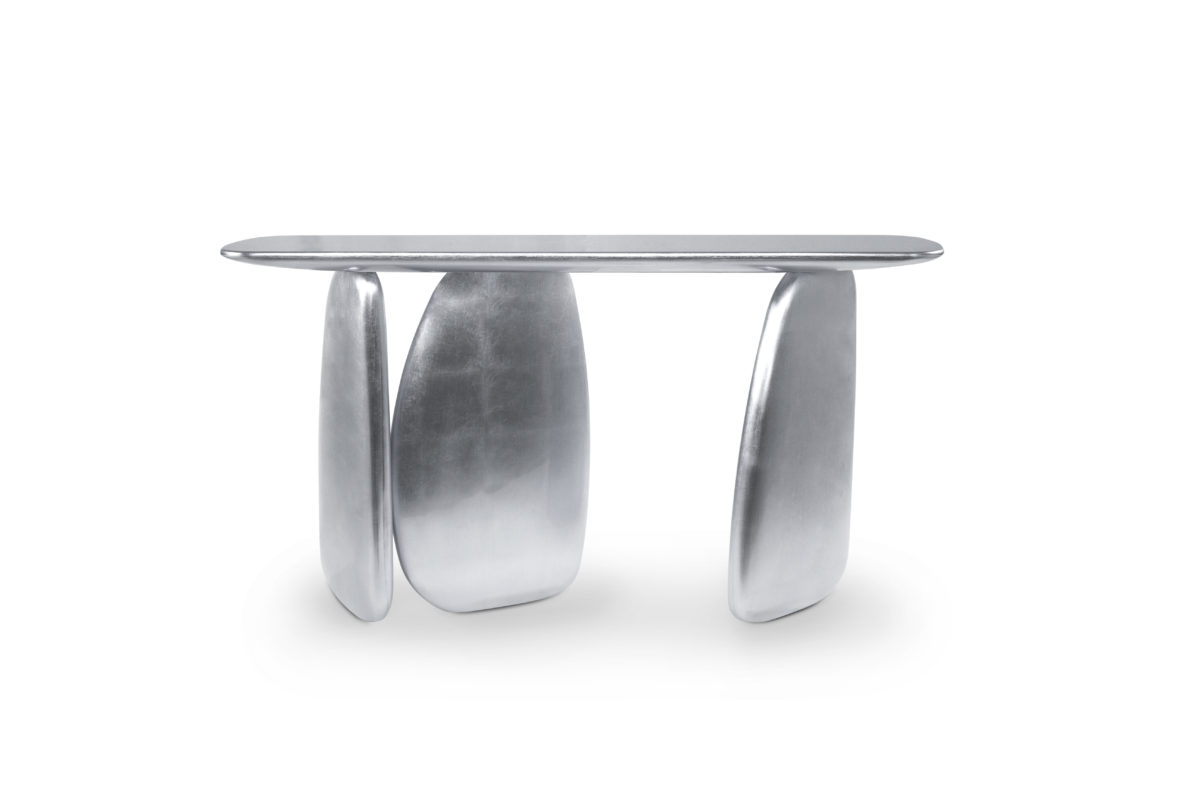 Products from the same category
Handmade luxury products with premium quality and style
Free post-warranty service for 1 year
We are cooperating with designers all around the Europe
Special gift to you from us for every purchase